We can offer the same day or next day delivery worldwide, whatever you want to say.
Flowers say it so much better. Call 01902 763425.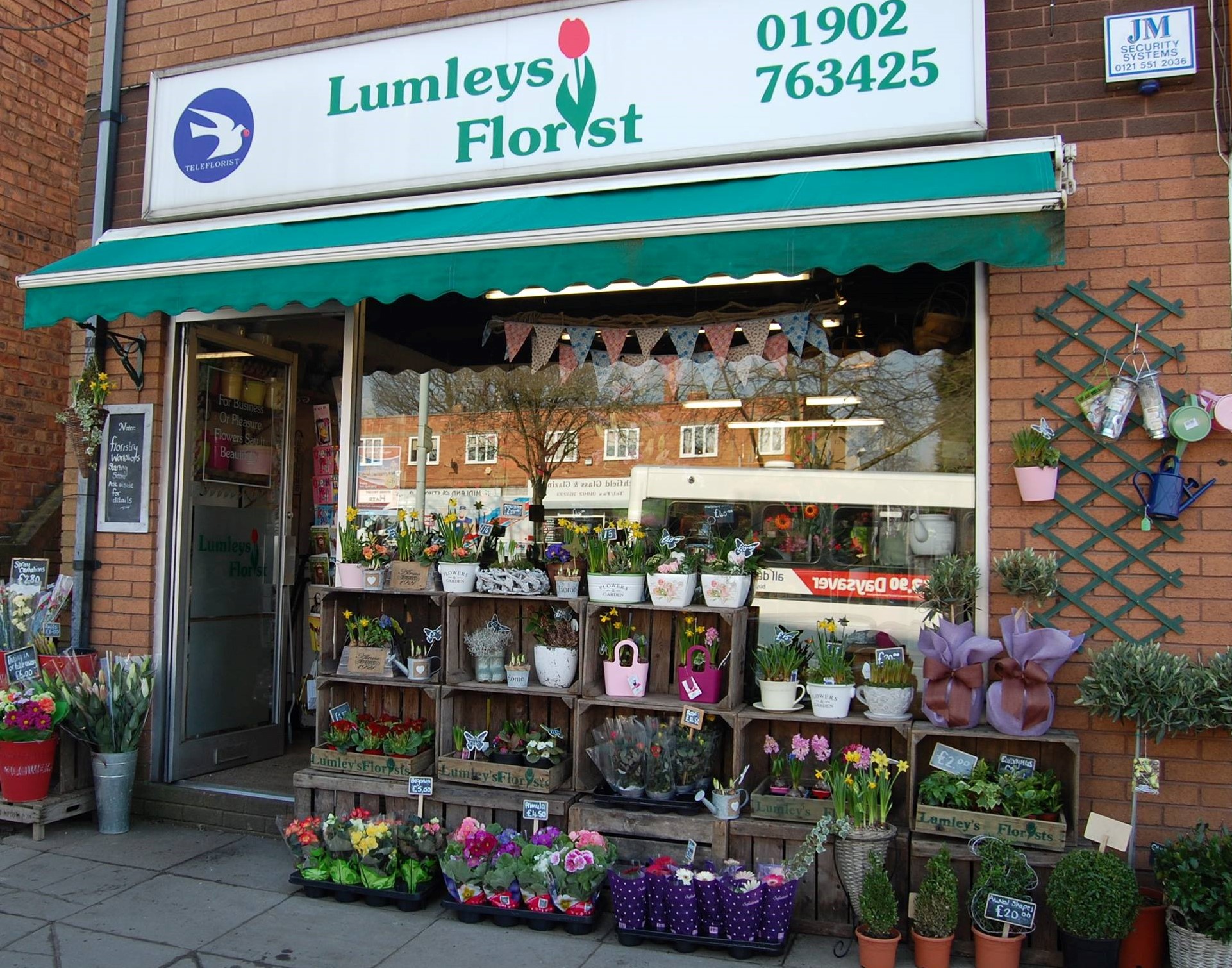 We Build to Order With Only the Freshest Flowers
We pride ourselves on the individual beauty of the bouquets we create. Using the florists art to delight and enhance any occasion, to surprise a loved one, from a wedding to an anniversary, to expressing sympathy for illness or loss of a loved one. Our floral creations will express the right mood and provide a beautiful compliment to any occasion, memories to treasure for always.
Lumleys floral displays enhance the image of businesses as varied as hotels, restaurants, receptions, board rooms and offices. Whatever your business requires our business is making your business look good.
For business or pleasure flowers say it beautifully


Address
8 Finchfield Road
Wolverhampton
WV3 8AZ